Australian children with some of the most rare and complex health conditions are set to benefit from The Royal Children's Hospital's new specialist Colorectal and Pelvic Reconstruction Service established this year to simplify and streamline care for patients and their families.
The first of its kind in Australia, the Colorectal and Pelvic Reconstruction Service will provide individualised care for more than 500 children every year, with a range of pelvic and colorectal conditions, including anorectal malformations, Hirschsprung disease and chronic constipation requiring surgical intervention.
The service is designed to strengthen collaboration between a multidisciplinary team of health professionals, including nurses, psychologists, social workers, child life therapists and care coordinators, who together in one place provide all of the care and support patients and their families need as they grow and eventually transition to adult services.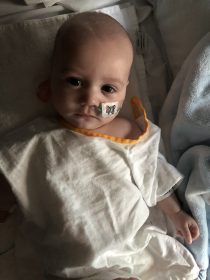 Colorectal and Pelvic Reconstruction Service Director and Surgical Consultant, Associate Professor Sebastian King, said the service will aim to provide the best family and patient-centred care for children with some of the most complex colorectal and pelvic conditions.
"A child born with an anorectal malformation or Hirschsprung disease has the condition for life. These children, despite their reconstructive surgery, may suffer from life-long health issues which have the potential to significantly impact upon their quality of life," Associate Professor King said.
"While we have always provided exceptional care for patients with these conditions through our surgical and stomal therapy teams, through this service we're now able to wrap our arms around these families and provide not only the surgical care their child requires, but ongoing support in terms of their nursing and psychosocial needs.
"In addition to patient care, we also aim to provide national leadership and help to raise awareness for these important conditions that are rarely discussed openly."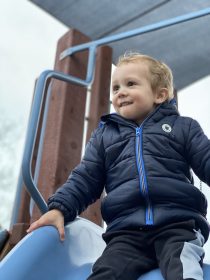 For two-year-old Jack Rogerson's parents, the service means support they can lean on as they navigate the challenges of raising a child with complex health needs.
Jack was diagnosed with Hirschsprung disease as a baby—a condition which causes the large bowel to be formed without nerves and is therefore unable to function properly—and required surgery to remove more than 70 per cent of his large bowel.
"It was difficult to not immediately turn to Google and potentially spiral into the unknown; instead, we put our trust in the team at the RCH," said mum Michelle.
"Having been on this journey for the past two years, I have no doubt about the immeasurable impact this service will have on families like ours. Having someone on call who understands the patient background and the intricacies of conditions like Hirschsprung disease, who can support both the patient and the parents, will help families to feel so much more comfortable and confident."
The Royal Children's Hospital's Colorectal and Pelvic Reconstruction Service is a leader in paediatric colorectal care and has been made possible through funding support from both the Australian and Victorian Governments, including a $5.9 million Federal grant, and through generous donations to the RCH Foundation.